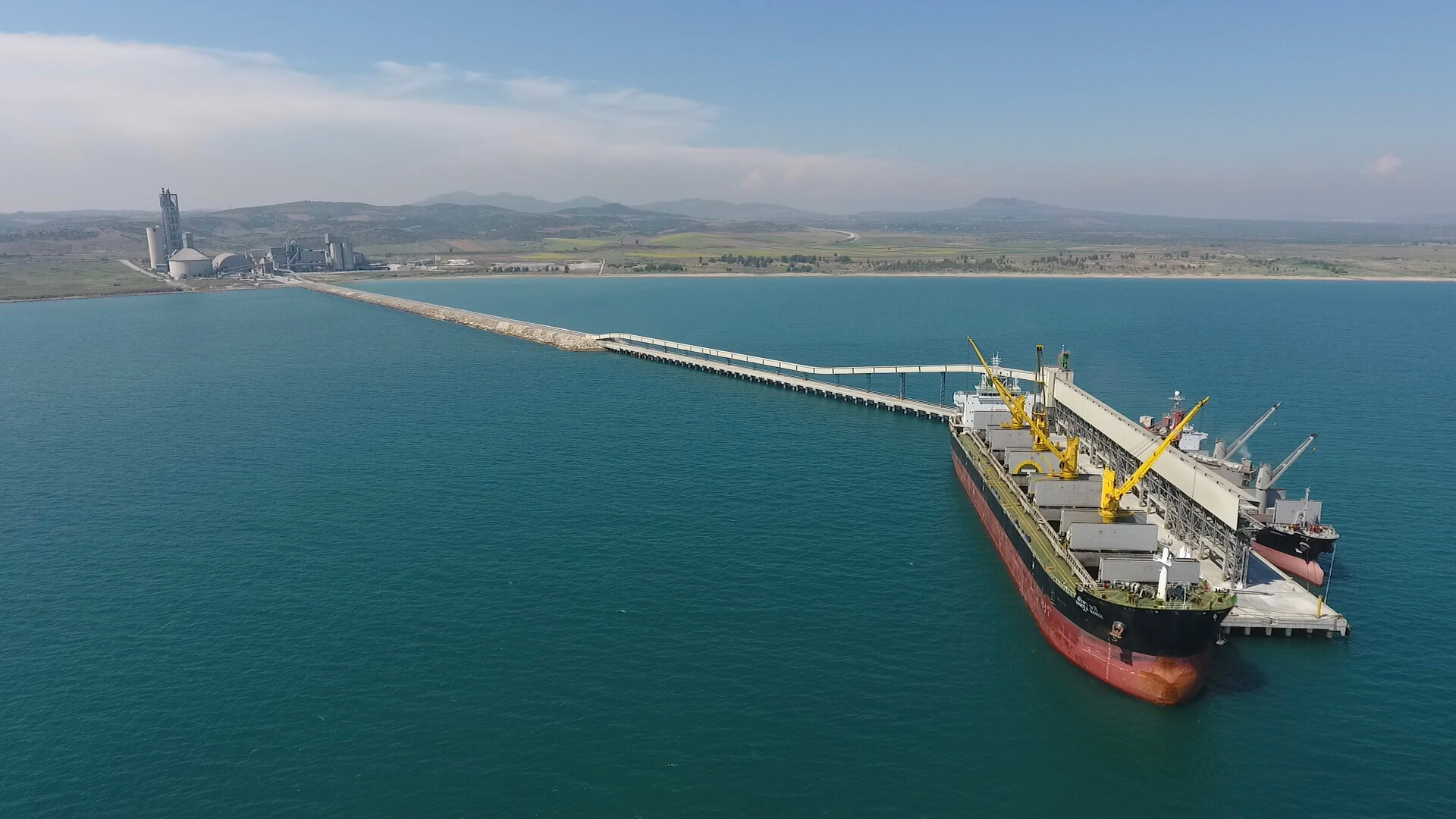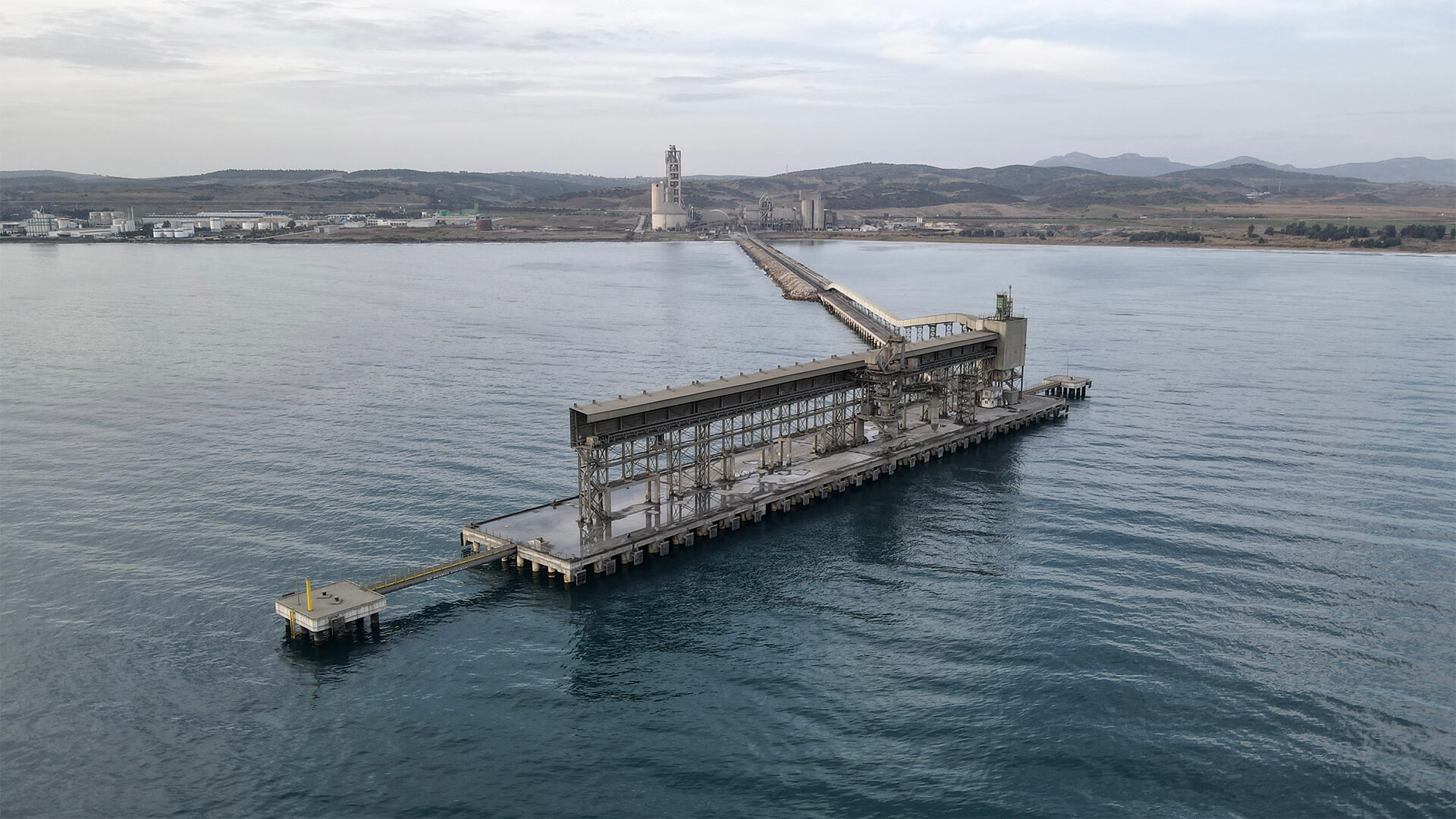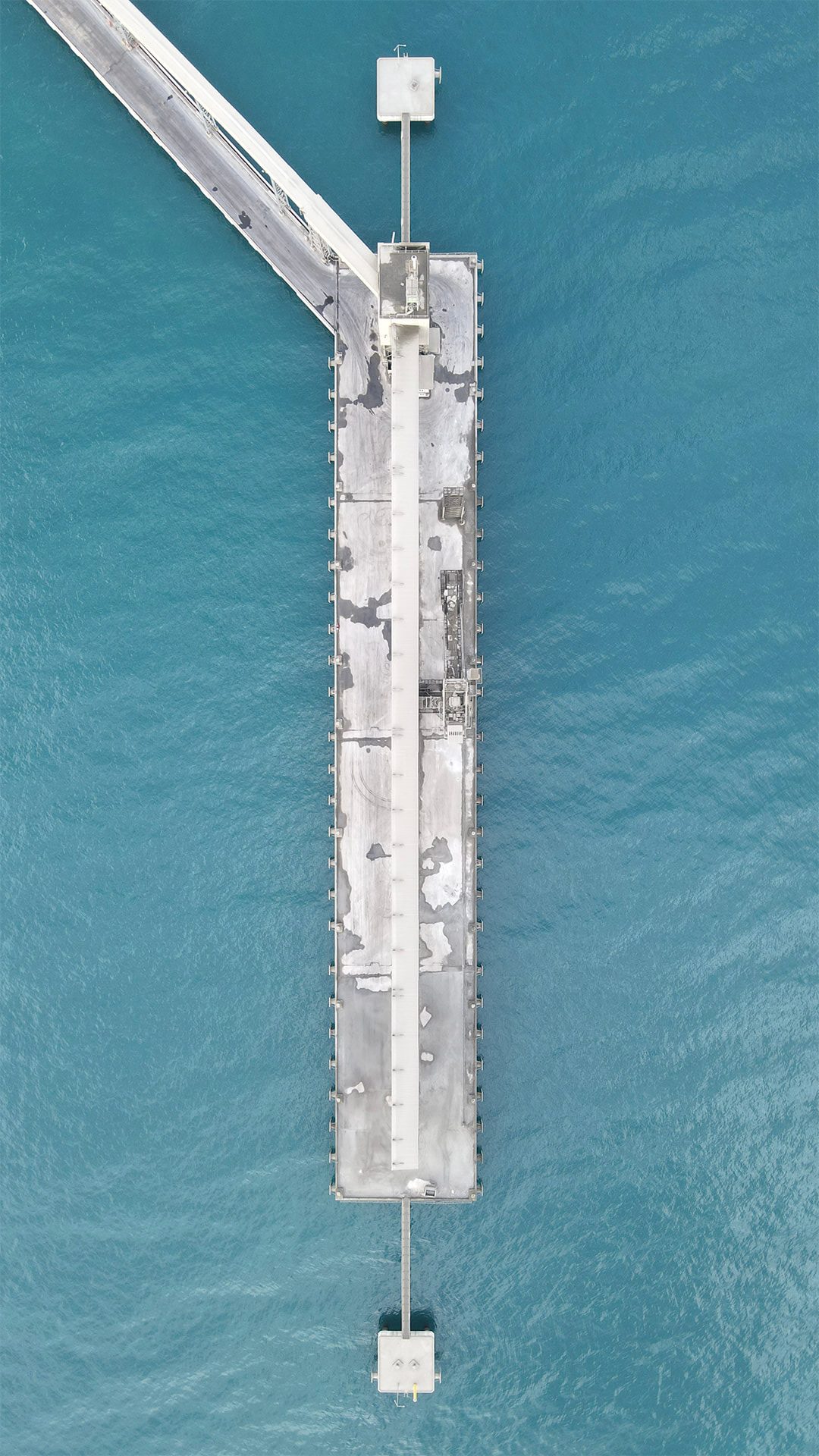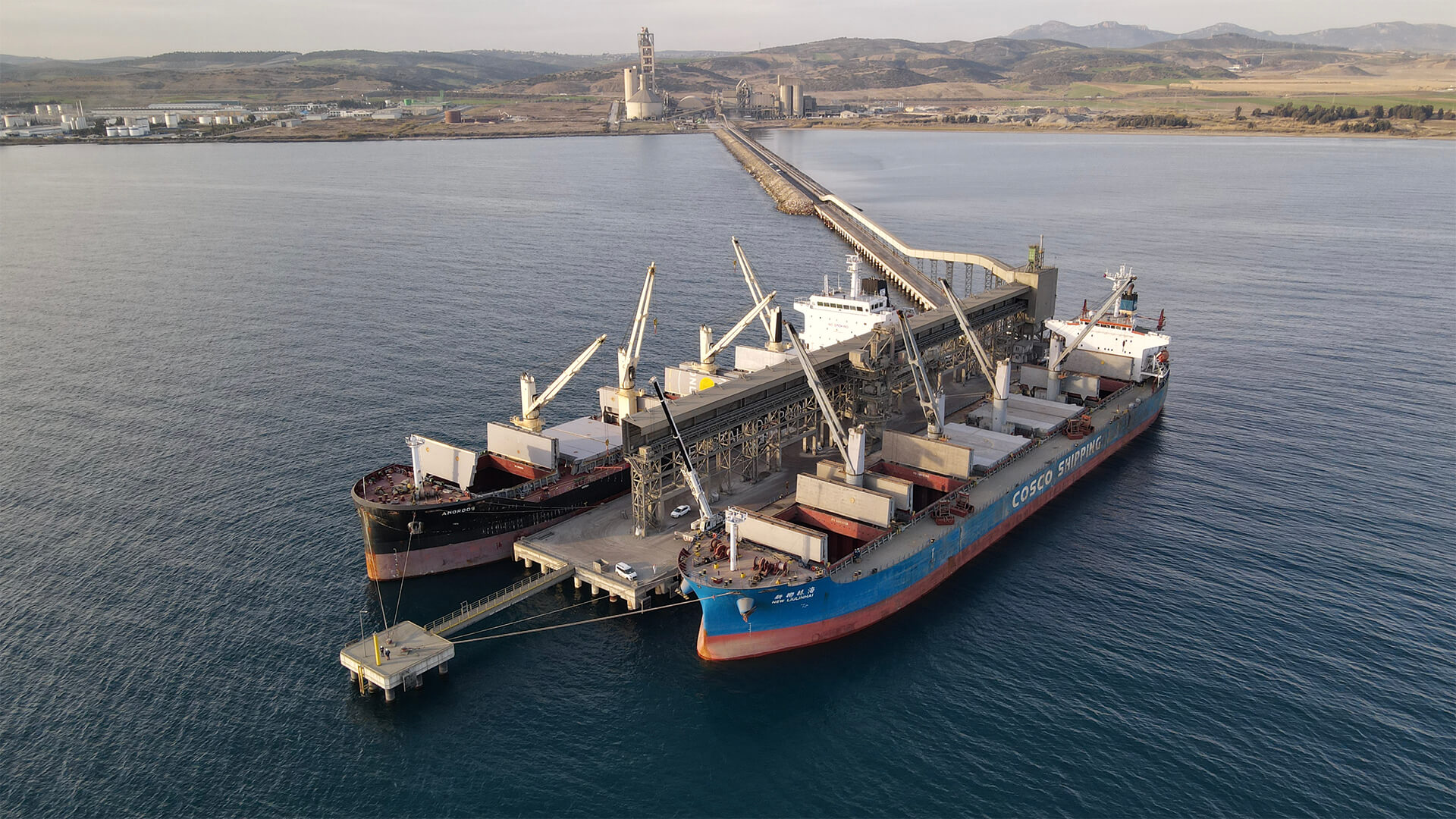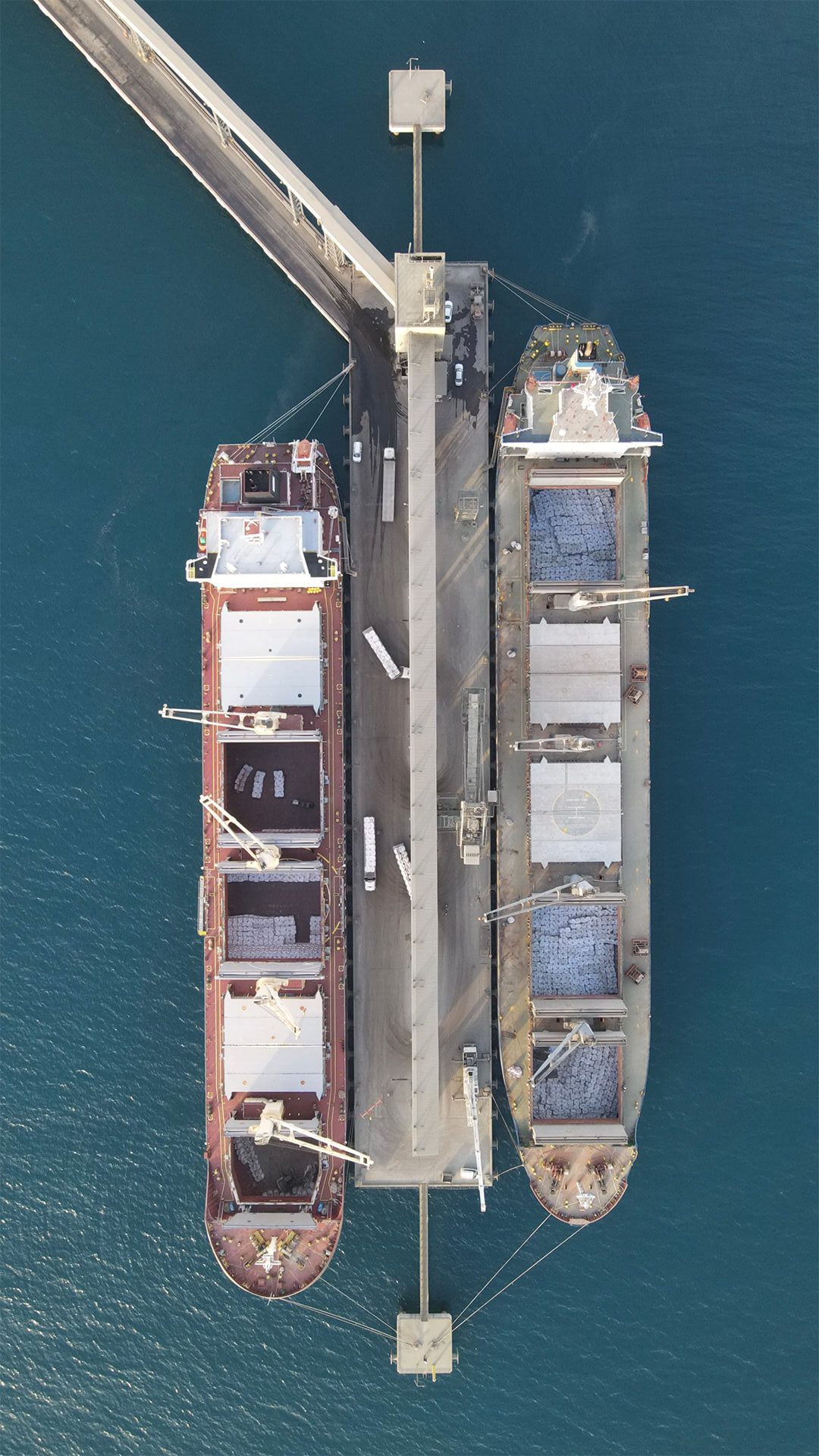 PORT MANAGEMENT SERVICE
Sönmez Cement Port Management is the first and only port in Adana Yumartalık Free Zone and was established for the purpose of exporting the products manufactured by Sönmez Cement. In order to contribute to the country's exports, it has also started to provide services to third parties.
Port management aims to provide perfect service to it's customers with easy accessibility, human resources, machinery park, continuous improvement and business development policy. Among the activities of Sönmez Cement Port Management, there is a waste management service that supports the economy and aims to protect the environment in line with the principles of sustainable development.
Clinker and bulk cement are transported to ship holds at high speed by pipe band and loading machine without creating a dust source. Since no vehicles are used for shipment, exhaust emissions that will arise are also prevented.
Packaged products are transported to the port from the closed warehouse and production line in the factory as sling bags, big bags and cold hoods. Thanks to the closeness of the closed warehouses to the port, packaged products are loaded onto ships at high speed.
Loading and unloading of 3rd party cargo (bulk, bagged, big-bag, palletized, boxed, sheet metal, coil sheet, ingot mine, pipe, machinery, block stone/marble, bale, roll paper, roll cable etc.) is carried out at the port management.
Under the International Convention on Marine Pollution Prevention (MARPOL), solid and liquid wastes of ships are disposed of by taking them to the Sönmez Cement port waste collection facility.
The port facility operates under the provisions of International Ship and Port Safety (ISPS).
There are two docks in the port, which have cargo handling capacity of 2,500,000 tons/year, and their features are as follows.
1. Dock
Loading the bulk cargoes with the loading machine,
Loading and unloading of packaged and bulk cargoes with shore and ship cranes.
2. Dock
Loading and unloading of packaged and bulk cargoes with shore and ship cranes.
| | | | | |
| --- | --- | --- | --- | --- |
| DOCK NO | LENGTH | DOLFEN | DRAFT | SHIP LOAD CAPACITY |
| 1 | 200 M. | 80 M. | 14 M. | 65.000 DWT. |
| 2 | 185 M. | 40 M. | 11,3 M. | 40.000 DWT. |